Gardens Under Glass Terrarium Workshop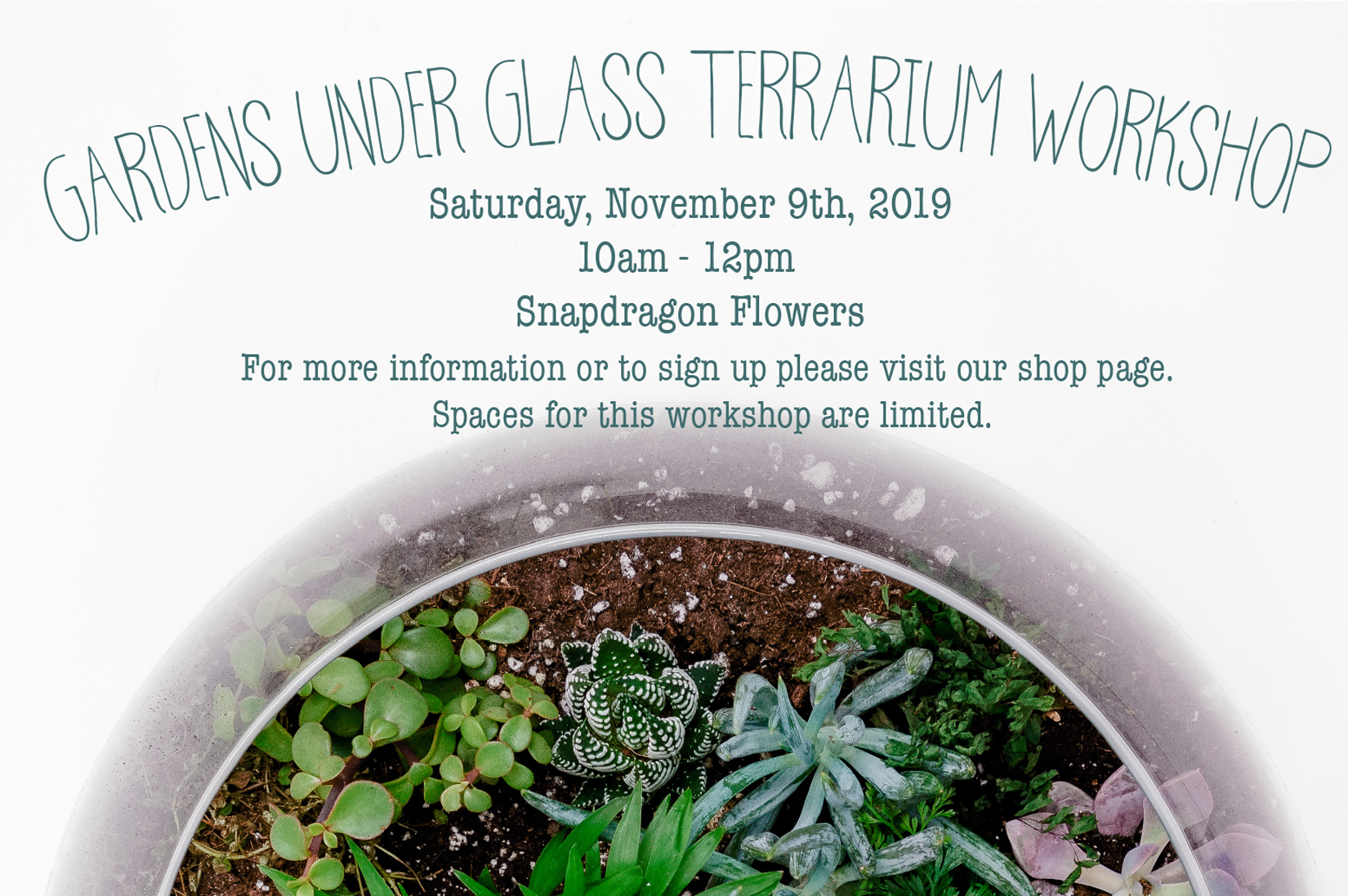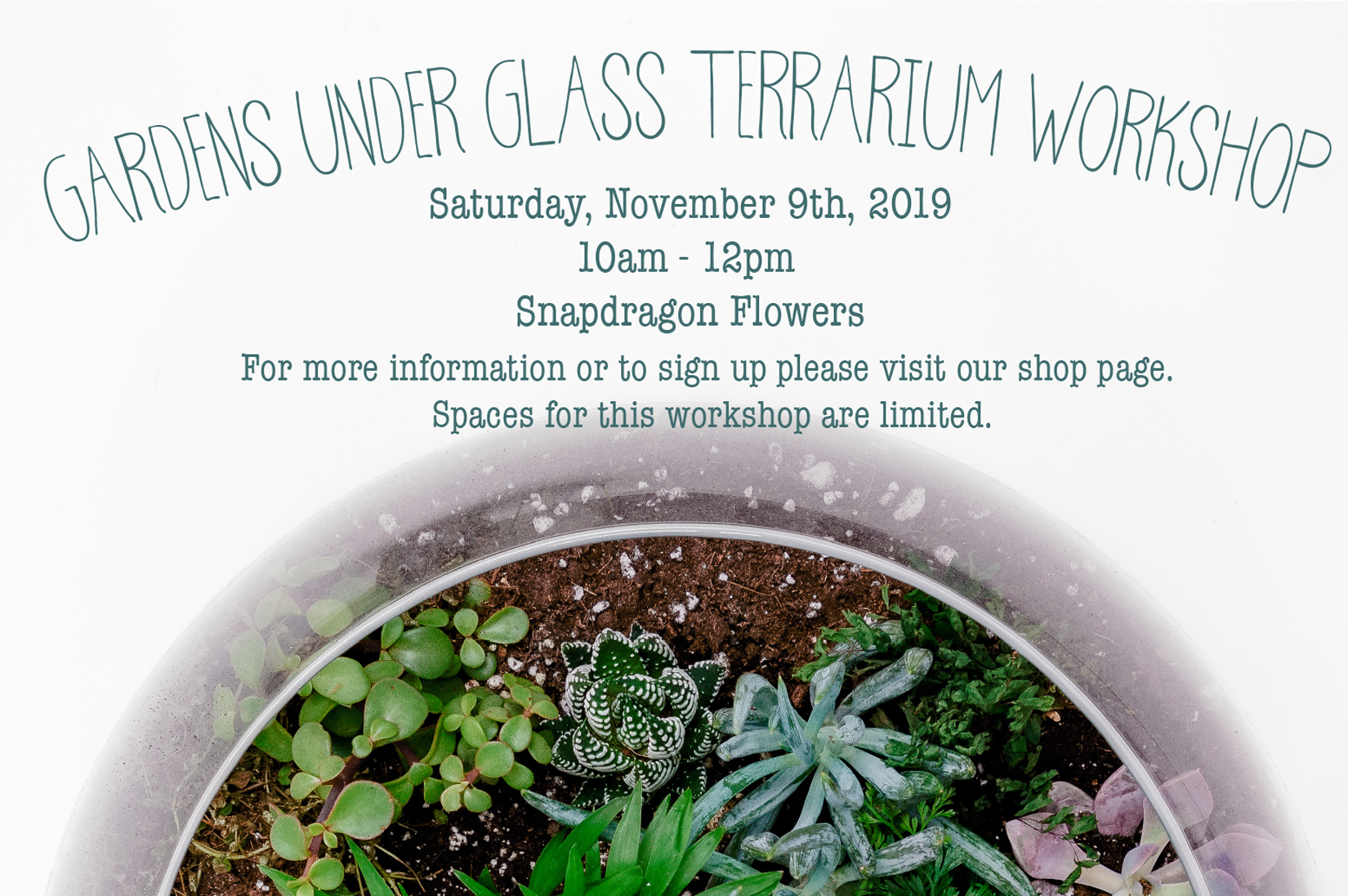 Gardens Under Glass Terrarium Workshop
Date: Saturday, November 9th, 2019
Time: 10am - 12pm
Where: Snapdragon Flower / 5015 Baltimore Ave. Philadelphia, PA
Limited Spots Available!
Come create a beautiful garden under glass at Snapdragon Flowers. Winter is coming! Prepare for the dark and cold months ahead by designing a tiny green, oasis. You'll learn the basics of creating succulent or air plant terrariums. You will also learn how to keep your creations happy and healthy. Pick from a variety of vessels, succulents, air plants, figurines, bones, and crystals!

All materials are included in the price.
You will be able to purchase additional items during the class if you wish.